Heiwa freedown
The wetsuit created to improve your personal records.
Having now reached third-generation pure freediving wetsuits, we've finally managed to improve and get all the essential characteristics just right. This has resulted in a "perfect" wetsuit, due mainly to our collaboration with Heiwa Japan., one of the world's leading neoprene manufacturers.
HYDRODYNAMICS
We have dedicated particular effort to improving the special hydrodynamic characteristics of the Supersmooth outer. Due to the slipperiness of its rubberised surface, it is guaranteed to be 20% faster in descent and ascent speeds compared to the other classic smooth wetsuits on the market. This reduces the actual dive time by a few seconds, letting you push your own limits in greater safety.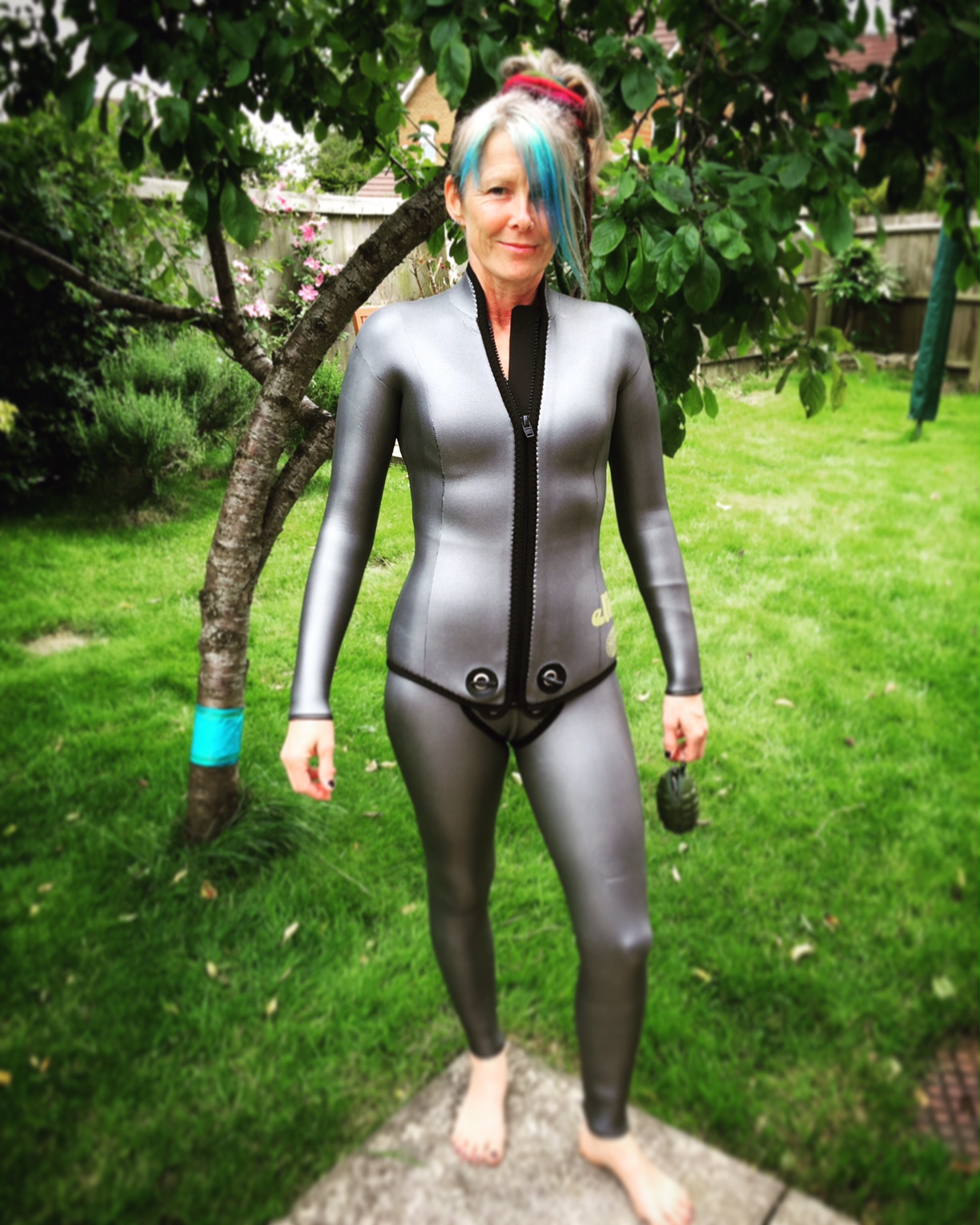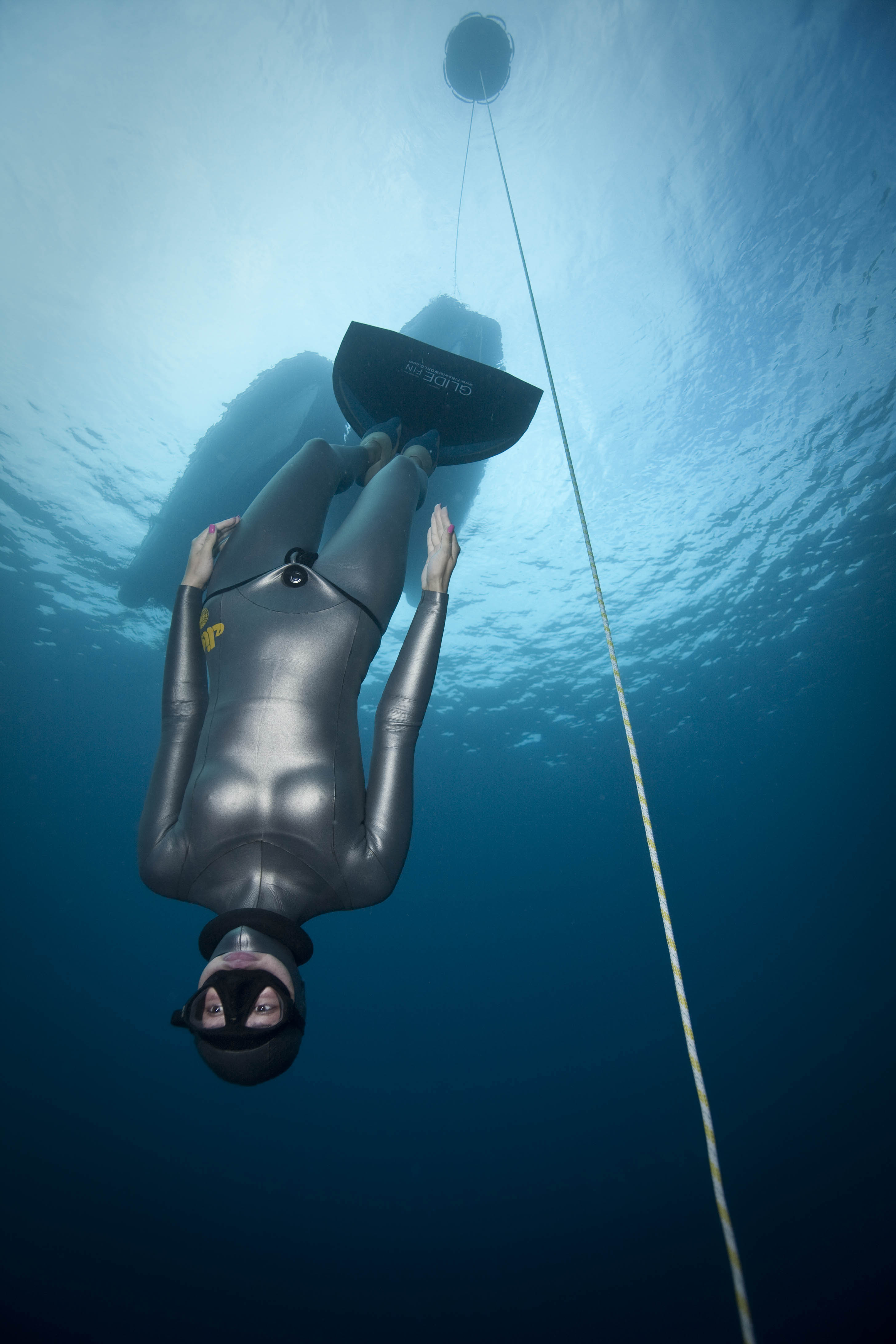 SAFETY
After careful study, we've found that during apnea dives a Smooth outer made of high-quality, thickness-maintaining neoprene moves almost twice as fast as inferior-quality material due to lower resistance. This is especially true during ascents which is when most accidents occur (for example, embolisms, collapse and the like).
Inferior-quality neoprene loses thickness quickly. Above all, it does not recover as quickly as the pressure decreases, making it increasingly difficult to return to the surface in a critical moment.
This allows you to reach greater depths with less effort and energy expenditure. In addition, the outer skin combines 3 other compelling features:
increased resistance to abrasion
greater ease in putting it on
remarkable elasticity for better breathing.
NEOPRENE
For this reason, we chose Heiwa (medium-density) neoprene, which is available only in a Silver-outer version.
A true best-seller for deep diving or depths up to 60/80mts. Has an excellent thermal seal, compressive resistance, maximum visibility in the water and is always very elastic.
Available in a 3mm and 5mm thickness, with split or elastic nylon liner.
DESIGN
The wetsuit cut is "shaped" rather than "preformed" to improve adherence to each body movement and not just predefined positions. These can strain the joints and generate the so-called "tangent" effect by creating annoying gaps when limbs are relaxed.
In short, the perfect wetsuit must adhere like a second skin. This provides greater insulation and reduced water seepage, but at the same time does not feel too tight!
An excessively tight suit creates the following problems:
Increased difficulty in breathing, thus lower performance.
Reduced thermic capability due to thickness reduction
Less resistance to cuts and abrasions (a wetsuit that fits too tightly is much more likely to tear)
With today's modern materials, a wetsuit should feel almost comfortable. As such, its suction effect always keeps you insulated from the water, yet not feeling constrained. This improves apnea and ensures longer neoprene durability.
REINFORCEMENT
In addition, special rubberised reinforcements on the inside make the (unlined) wetsuit more resistant to tears and improve the fit of the closures at the wrists, ankles and round the face.
What's particularly noteworthy is that we've also improved the exclusive silicone trim at the bottom of the jacket. It now has greater elasticity and a better fit with the trousers, which keeps water seepage to a minimum.
NOT JUST UNLINED SUITS
Unlined wetsuits are definitely the best for apnea since they are elastic, warm and snug like a second skin. However, they are also delicate and easily damaged.
For this reason, we offer the public, as well as professionals and competitors, a similarly performing wetsuit, but with an elastic inner liner. This suit has the benefits of an unlined suit in terms of performance improvement but is more resistant.
It's easy to put on without the use of lubricants and is much more robust and durable! (it's also reversible and can be worn inside out)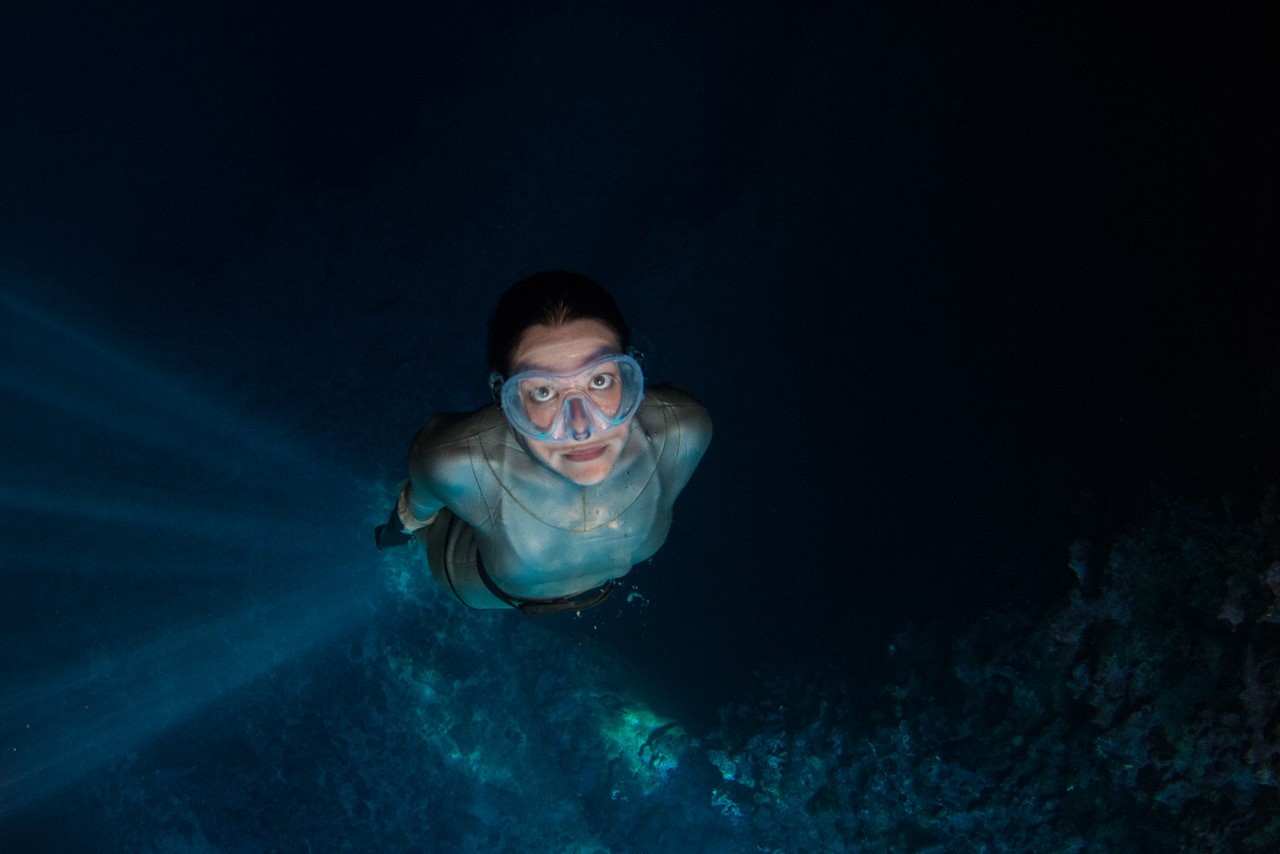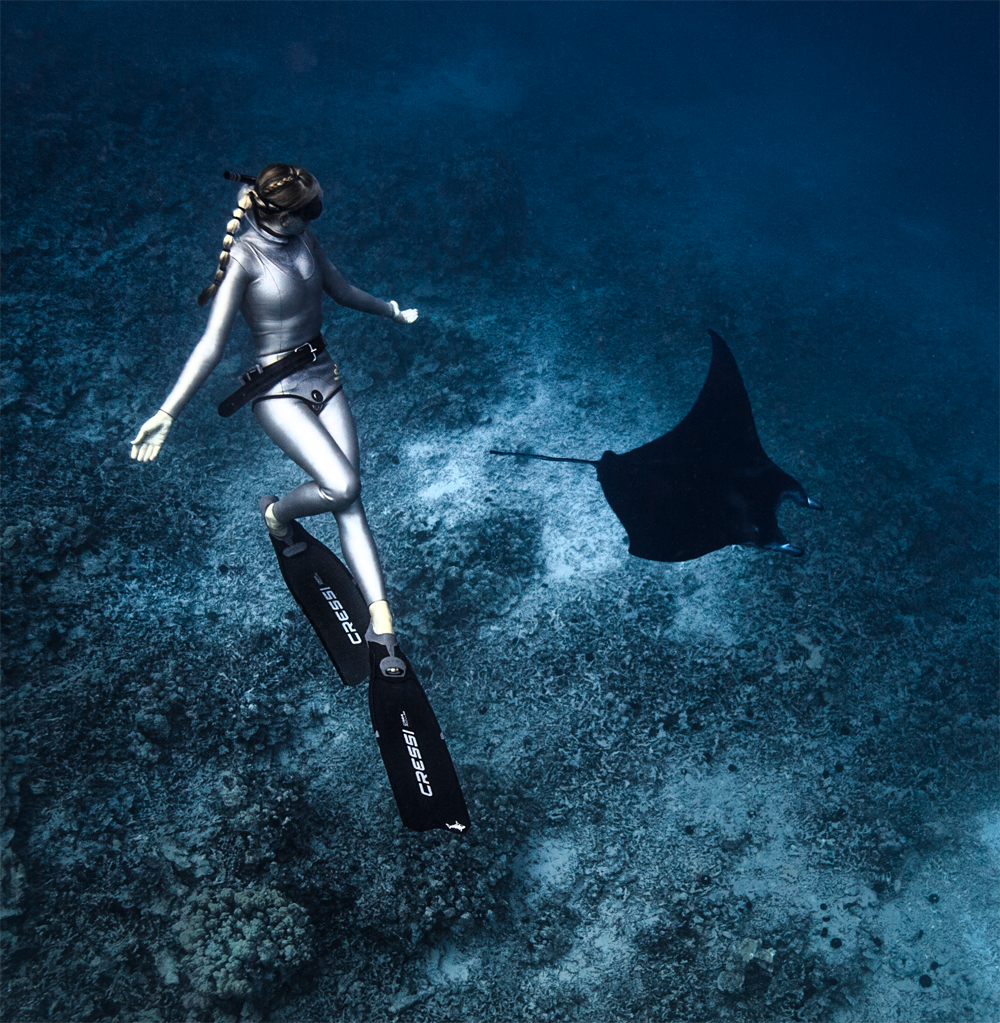 OPTIONALS:
Lined reinforcement at the crotch
AVAILABLE THICKNESSES AND MODELS:
3mm Superskin Silver outside / Open cell
5mm Superskin Silver outside / Open cell
3mm Superskin Silver outside / nylon stretch black inside
5mm Superskin Silver outside / nylon stretch black inside