Swimsuit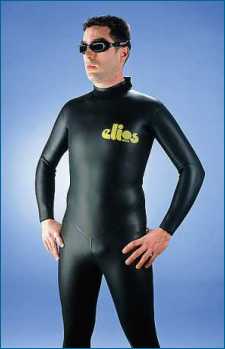 SWIMSUIT
The perfect description (as for every Elios wet-suit) since the material is the thinnest (1.5mm) available for a wet-suit with "NON-THROUGH" stitching and perfect bonding.
The market offers various types of very thin wet-suit… but:
1) there are normally only stitched and not bonded (to the detriment of thermal seal)
2) they are bonded and sewn but the stitching passes through and this makes the wet-suit much less resistant.
3) so, thanks to more than twenty years of experience in the bonding field and the maximum precision ensured by self-adapting sewing machines, we are able to process thicknesses ranging from 1.5 to 10 mm.
4) the wet-suit has the classic cut, in a single piece with a rear flap and an adjustable Velcro neck closing, super-stretch inside lining and smooth exterior in ultra-thin neoprene.
It is ideal for those who enjoy swimming in the sea or in swimming pools, as well as sport racing swimmers.
The smooth external neoprene (only Neoflex), on the one hand, may be a little less resistant to abrasions but, on the other, ensures the least possible friction in the water, rapid drying and incomparable softness.
SWIMSUIT is only available in standard sizes (no tailor made) with all possible solutions adapting to every "physique".
For MEN: I II III IV V VI + Special Short or Long versions for those with height "problems"
For WOMEN: I II III + Special Short or Long versions.
The elasticity of this type of wet-suit means that it is practically impossible not to find the right size while also ensuring unequalled mobility and easy fitting.
New
This amazing AQUASEAL® zipper from YKK is perfect for active marine sportswear and lots more ! Smoother and more flexible, it offers optimum protection with a film-coated tape and an innovative zipper element mechanism. Keep the water out with YKK !
His application above the Performance suit, make it faster (close the water-way back), low thickness on back and high-comfort.
Available on demand.
AVAILABLE IN THE FOLLOWING COLOR AND THICKNESS COMBINATIONS
1,5mm Superskin Dark Grey Nano Capsule / Superelastic lining
1,5mm Superskin Metallic Green Nano Capsule / Superelastic lining
1,5mm/2mm Smoothskin black / Nylon stretch Black heiwa
1,5mm/2mm Smoothskin black / Ultrastretch lining Daiwabo
Available also with Painting camo outside Benthos and Pelagos Camo or Silver or outher Green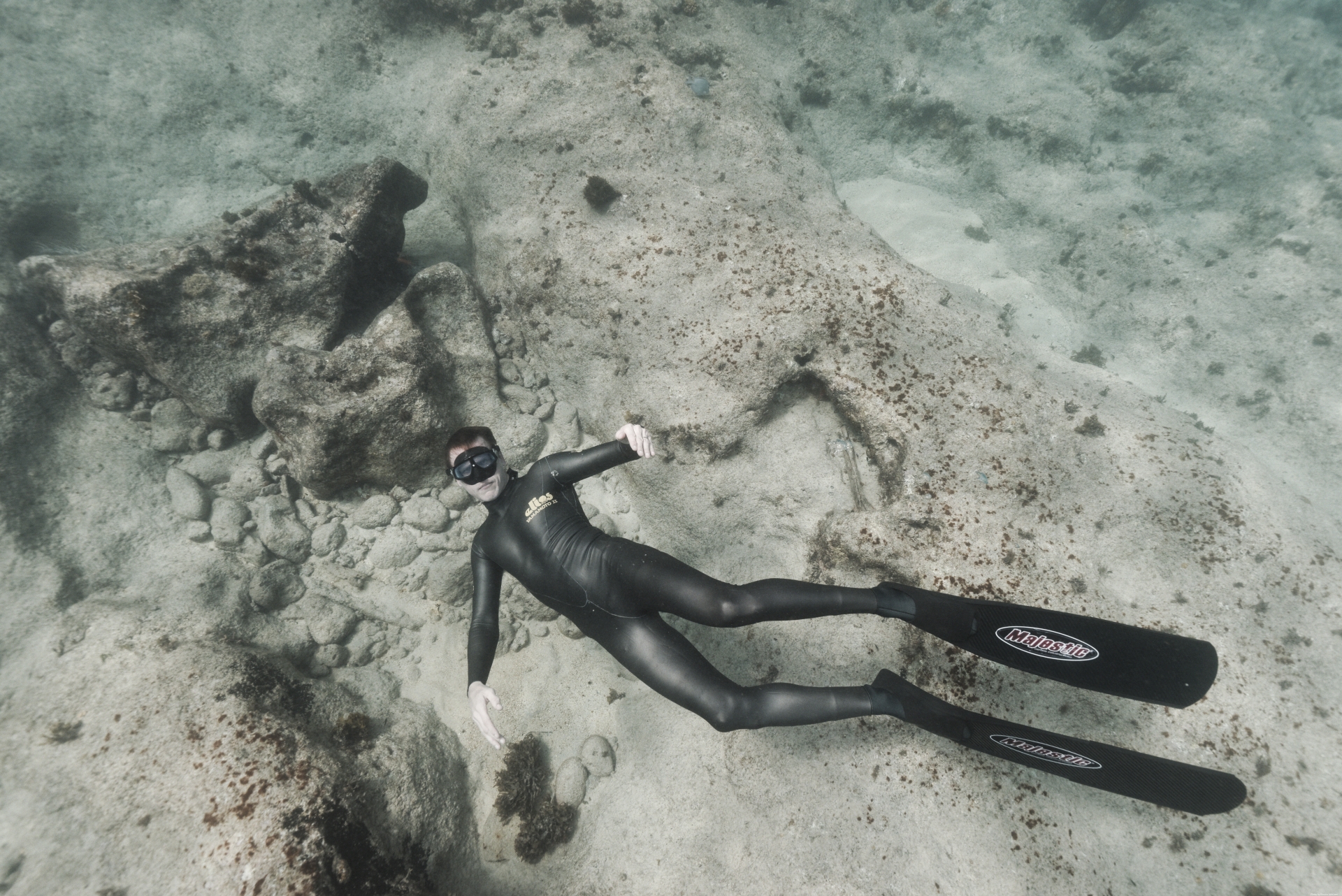 We can also provide you with:
• Swim training snorkel
• Swimming buoys
• Webbed gloves
• FLAP Aquagym Fins
• Arm Fins
• Graduated goggles for myopia and many other useful accessories for competitive or sports swimming.