Triathlon Wetsuits
The latest wetsuits in smooth-skin neoprene, thicknesses from 2mm to 5mm, usually one-piece with vertical back zip and adjustable velcro closure at the neck, are enjoying enormous success with the enthusiasts of this sport.
The thickness can be differentiated between arm and torso to obtain the right compromise between thermal insulation and freedom of movement, together with easy dressing and slip in the water.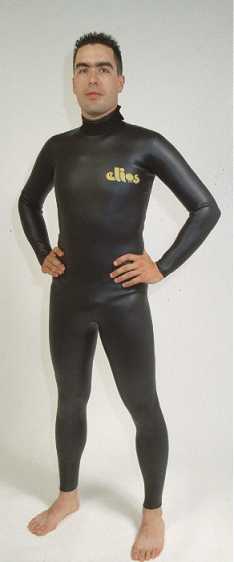 FEATURES
Neoprene
Professional line
Thickness
Generally from 2mm to 5mm
Colours
Various depending on availability.
Seams
Non through-stitching, with choice of colours
Sealed edges
Available on request
Zips
Available with zips at wrists and ankles
Sizes
MALE: I – II – III – IV – V – VI
Extra sizes: I long, II long, III long, IV long, V long. I short, II short, III short IV short, V short
FEMALE: I – II – III
Extra sizes: I long, II long, III long. I short, II short, III short
Tailor Made
No
Other Versions
Two-piece model with jacket and tights (this model also available tailor made).- Model with front zip
New
This amazing AQUASEAL® zipper from YKK is perfect for active marine sportswear like Triatlon and Swim and lots more !
Smoother and more flexible, it offers optimum protection with a film-coated tape and an innovative zipper element mechanism. Keep the water out with YKK !
His application above the Performance suit, make it faster (close the water-way back), low thickness on back and high-comfort.
Available on demand.