The Base Model, with Sheico neoprene, is a top option for free diving or fishing because of its robustness. It is also soft, ideal for bottom diving and has an outer stretch liner that prevents cuts or accidental tears.
Its soft density rubber is perfect for apnea to approximately 15/20mt depths. It also boasts an excellent thermal seal, is highly comfortable and has an unrivaled quality-price ratio. It's an apt choice for novices or those who want a more affordable wetsuit without sacrificing Elios quality.
The outer nylon-stretch liner is available in black or green and its soft rubber material always puts it at the top of the range. From June 2019 on, we will also have an external stretch fabric version offering even greater comfort.
Titanium Coated Model
For those who want a wetsuit that's easier to put on, we also offer an option with a comfortable titanium-coating inner which slides on effortlessly and strongly maintains warmth.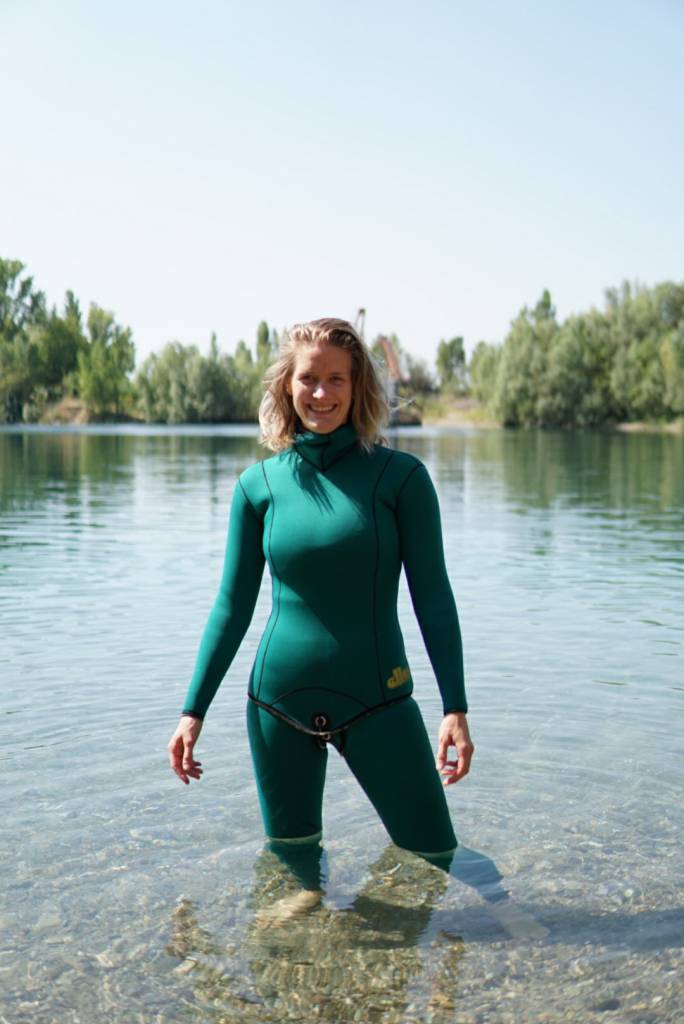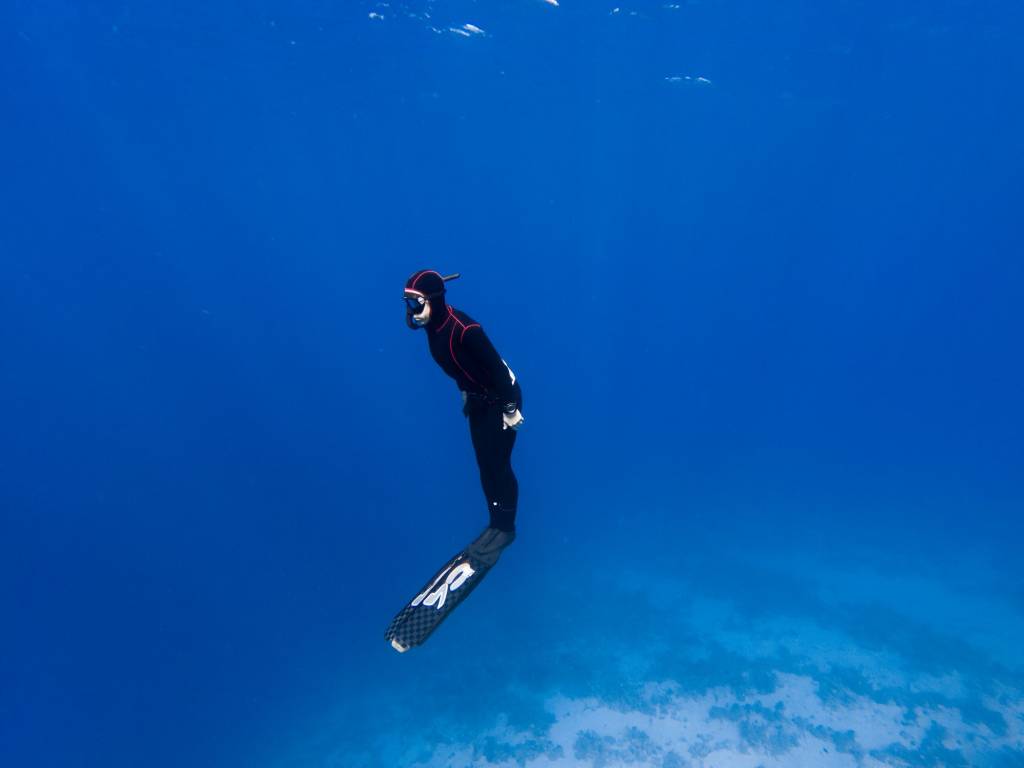 Our freediving wetsuits are made with "shaped" rather than "preformed" cuts to improve adherence to each body movement and not just predefined positions. These can strain the joints and generate the so-called "tangent" effect by creating annoying gaps when limbs are relaxed.
The outer seams and colours can be customised and adapted to suit your needs for fishing (in blue, green, brown or black) or apnea (bright fluorescent colours) for better recognition and visibility in the water.
These are distinctive features that make the wetsuit unique.

OPTIONAL:
Crossbow patches
Knee patches
elbow patches are not available because they stiffen the arm area too much, restrict movement and cause difficulty in putting the suit on
liquid out
AVAILABLE THICKNESSES AND MODELS:
2mm Nylon standard black outside / Titan coating cell inside
3mm Nylon standard Green outside / Open cell
3mm Nylon standard black outside / Open cell
3mm Nylon standard black outside / Titan coating cell inside
5mm Nylon standard Green outside / Open cell
5mm Nylon standard black outside / Open cell
5mm Nylon stretch black outside my 2019 / Open cell
5mm Nylon standard black outside / Titan coating cell inside
6mm Nylon standard black outside / Open cell
7mm Nylon stretch black outside my 2019 / Open cell
8mm Nylon stretch black outside my 2019 / Open cell
9mm Nylon stretch black outside my 2019 / Open cell